******************

OSTARA, SPRING EQUINOX
MARCH 21st
 Ostara the Germanic Goddess heralds the beginning of spring. She is the Maiden Goddess, full of potential, representing the opportunity of growth and rebirth after the stagnation of winter.
There are several different translations of the meaning of her name:- East, dawn and morning light indicating the returning warmth of the sun's rays and the lengthening days.
The Goddess was also known as Eostre and although much of her story has been lost, her name lives on as it is the root of the English words for both Easter and oestrogen.
 The Rabbits and painted eggs are both potent symbols of fertility, reflecting the nature of this spring Goddess.
When the Goddess came across a young bird that was dying of cold due to her late arrival, she warmed him up and turned him into a rabbit.
These ancient symbols are still found in our Easter celebrations today when the Easter bunny hides chocolate eggs for the children to find.
from Goddess Guide.com
 ********************************
 HOURS!!
tuesday, wednesday,& friday:1 to 7 p.m.
thursday: 3 – 9 p.m;
saturday: noon to 6 p.m.
CLOSED Sunday and  Monday
********************************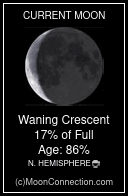 email at: goddessblessedinc@gmail.com