Summer Solstice
Mid-Summer
LithaJune 20th
Some different meanings of the day:
For many bygone civilizations, the summer solstice—the longest day of the year—was endowed with great significance.
The summer solstice marks days with the longest daylight and shortest nights, but it also marks when this starts to reverse and the daylight wanes (decreases).
The Summer Solstice is also called Midsummer, and Midsummer Eve is the second spirit night of the year.  This time marks a thinning of the veil between worlds and when the Fae (fairies) are at their most powerful and are out and about; a theme famously used in the plot of Shakespeare's play A Midsummers Night Dream.
Midsummer Fairy Ritual
Midsummer rituals should be fun and magical. You probably know at Samhain (or maybe you know the more secular holiday rooted in it, Halloween) the 'veil between the world' of the spirits and humans is at its thinnest, making it possible for people to interact with those who've passed on to the other side. At the Summer Solstice, another 'veil between the worlds' is at its thinnest—the veil between our world and the world of the fay—the wee folk, the fairies.
Summer Solstice
Main theme: Union.  In the Dianic tradition Summer Solstice is the celebration of fertility, the ability to create and the Mother aspect of the Goddess.
**************************
tuesday, wednesday,& friday:1 to 7 p.m.
thursday: 1 – 9 p.m;
saturday: noon to 6 p.m.
CLOSED Sunday and  Monday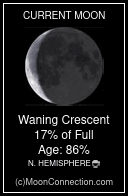 email at: goddessblessedinc@gmail.com