******************
IMBOLC, FEBRUARY 1st
IMBOLC
Deep beneath winter's surface, the earth serpent stirs, called from dreaming as subtle energies shift and earth's longing for light, sheltered in winter dreaming, is born. We lift hopeful candles and torches to the night sky, calling to the moon and her starry attendants, invoking the return of light. . . .
. . . we seek a place where we can feel living earth beneath our feet, offer prayers, poems, songs, dance invocations and blessings. We open our arms and hearts to the light—that it may unfold in the world and in us, that we may be candles of prayer and blessing wherever we go.
Sherri Rose-Walker © Mother Tongue Ink 2017

 ********************************
 HOURS!!
tuesday, wednesday,& friday:1 to 7 p.m.
thursday: 3 – 9 p.m;
saturday: noon to 6 p.m.
CLOSED Sunday and  Monday
********************************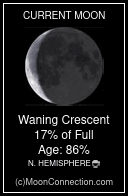 email at: goddessblessedinc@gmail.com