Please join us in celebrating the Yule Sabbat!
Wednesday, December 21st
7 pm at goddess blessed
All are welcome to join us as we honor the Yule Sabbat and the Goddess in Her Crone aspect. We will be honoring our ancestors and meditating on the changing of the Wheel of the Year… please feel free to bring a token to place upon the altar….
We will also be sending Healing Energies to Mother Earth!
**************************
tuesday, wednesday,& friday:1 to 7 p.m.
thursday: 1 – 9 p.m;
saturday: noon to 6 p.m.
CLOSED Sunday and  Monday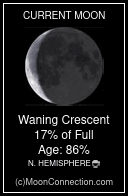 email at: goddessblessedinc@gmail.com